Murfreesboro's Digital Marketing Agnecy that is SERIOUS about SEO Services & Web Design Services for Murfreesboro Roofers, HVAC's, Plumbers, Contractors, and Local Service Businesses.
We will get high quality leads calling you and showing up in your inbox every morning. We have helped many businesses from all industries with Search Engine Marketing (SEM), Search Engine Optimization (SEO), Content Marketing, Social Media Advertising, and Website Design. We have been working with the service industry for over 15 years, so we know the recipe that works to generate relevant leads that are ready to do business.
Attractive advertising is great, but effective marketing is what makes your Murfreesboro business successful. To be successful online you need more than just a website designer. You need a marketing agency with extensive local SEO knowledge and in-depth understanding of your industry to help you get more leads now!
Our Proven Internet Marketing Service Methodologies Drive High Quality Leads!
We combine SEO (Search Engine Optimization), PPC (Pay-per-click) Campaigns, display advertising, and Facebook advertising to give you a complete Search Marketing campaign. Serious SEM is known for our transparency and being up front with all our clients about their Murfreesboro digital marketing needs. With internet marketing services from Serious SEM, you will always know what we are doing, why we are doing it, and how well it is working for you. We have seen that other digital marketing agencies will pass off anything and everything as a "lead," we break the numbers down to show you how your marketing is helping your business.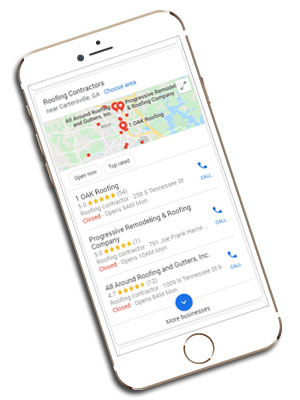 Our Local SEO Services are proven to drive High Quality Leads!
Google has two algorithms; one for local pack and map results and another for organic search results. You need a SEO Company that knows what effects both to dominate Google rankings.
As SEO Experts we manage...
Google My Business Listing(s) (GMB) - We create, optimize, and manage your GMB listings to rank in Google Maps 3-Pack for Murfreesboro.
On-page optimization - We optimize on-page factors of your website to make it relevant for ranking in the Google local pack.
Citation Building - We acquire, audit, and correct citations from vast array of websites to improve your local ranking potential.
Content Development - We develop contents (web pages, articles, blogs, etc) which help your website rank higher in Google local for as many keywords as possible.
and much more...
Our PPC Management Services are focused on getting you results Fast!
There are multiple channels for PPC Advertising. Most Advertising Agencies focus on one. We don't because we know that different platforms work better for different industries. Let us help you get the best results for with PPC advertising campaign.
As a Google and Facebook Advertising Agency we manage...
Facebook Ads & Instagram Ads
Google Search Ads including Local Pack & Maps Advertising
Google Display Ads
Speak to a Digital Marketing Specialist!
Want a website that produces results? Then we are the Web Design Agency for you!
We're not just web designers, we're Digital Marketing Specialist that do more than just develop a beautiful website.
Most web design companies focus on design; but we focus on results. As a Digital Marketing Agency we have the knowledge to develop your website to rank high in Google to generate Murfreesboro traffic and convert that traffic into sales.
Our Web Design Services include...
Responsive and Mobile-Friendly Web Design
WordPress Website Design
Ecommerce Website Development
and much more...
Fun Facts about Murfreesboro
Murfreesboro, Tennessee was the capital of the state before it was changed to Nashville, and its location offers a strong argument for the case. The geographic center of the state is located just one mile from Middle Tennessee State University. An obelisk remains to denote the geographic curiosity and reminder of the towns history as the capital. This city has a rich history and many places to find entertainment.
The city wasn't always known by its current name, either. The county seat of Rutherford County was dubbed Cannonsburgh in honor of a local politician. But Revolutionary War hero Colonel Hardy Murfree was honored by a friend by the eventual name change. A major battle of the Civil War was fought at the nearby Battle of Stones River (or Battle of Murfreesboro) in 1861, where Union troops forced a Confederate retreat; this vicious battle cost 23,515 lives.
Beyond visiting the Stones River National Battlefield which commemorates and contextualizes the event, tourists with children may enjoy a day at the Discovery Center at Murfree Spring. The interactive museum is a nature center and boardwalk with over 20 acres of preserved and restored wetlands to explore. The Murfreesboro Center for the Arts, open since 1995 at a former post office in downtown features theater performances for up to 130 audience members and an art gallery. The city is popular with the musicians probably because of MTSU's School of Music, and has a wealth of bands to listen to on warm Tennessee summer evenings.
Dairy and beef cattle farming are important to the surrounding economy; Tennessee Walking Horses are notable for being raised in the area. Within the city, insurance, education, and health care are major employers. The Rutherford County Courthouse is located in the central public square. The City of Murfreesboro Airport is located northeast of the city.
Check out more about our SEO services
Murfreesboro