Lebanon's Digital Marketing Agnecy that is SERIOUS about SEO Services & Web Design Services for Lebanon Roofers, HVAC's, Plumbers, Contractors, and Local Service Businesses.
We will get high quality leads calling you and showing up in your inbox every morning. We have helped many businesses from all industries with Search Engine Marketing (SEM), Search Engine Optimization (SEO), Content Marketing, Social Media Advertising, and Website Design. We have been working with the service industry for over 15 years, so we know the recipe that works to generate relevant leads that are ready to do business.
Attractive advertising is great, but effective marketing is what makes your Lebanon business successful. To be successful online you need more than just a website designer. You need a marketing agency with extensive local SEO knowledge and in-depth understanding of your industry to help you get more leads now!
Our Proven Internet Marketing Service Methodologies Drive High Quality Leads!
We combine SEO (Search Engine Optimization), PPC (Pay-per-click) Campaigns, display advertising, and Facebook advertising to give you a complete Search Marketing campaign. Serious SEM is known for our transparency and being up front with all our clients about their Lebanon digital marketing needs. With internet marketing services from Serious SEM, you will always know what we are doing, why we are doing it, and how well it is working for you. We have seen that other digital marketing agencies will pass off anything and everything as a "lead," we break the numbers down to show you how your marketing is helping your business.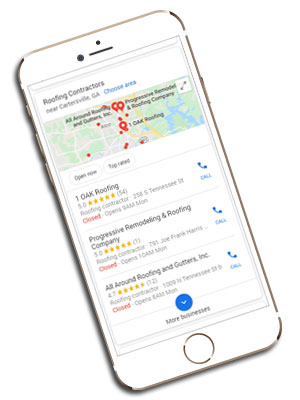 Our Local SEO Services are proven to drive High Quality Leads!
Google has two algorithms; one for local pack and map results and another for organic search results. You need a SEO Company that knows what effects both to dominate Google rankings.
As SEO Experts we manage...
Google My Business Listing(s) (GMB) - We create, optimize, and manage your GMB listings to rank in Google Maps 3-Pack for Lebanon.
On-page optimization - We optimize on-page factors of your website to make it relevant for ranking in the Google local pack.
Citation Building - We acquire, audit, and correct citations from vast array of websites to improve your local ranking potential.
Content Development - We develop contents (web pages, articles, blogs, etc) which help your website rank higher in Google local for as many keywords as possible.
and much more...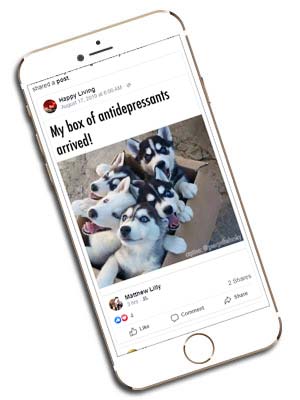 Our PPC Management Services are focused on getting you results Fast!
There are multiple channels for PPC Advertising. Most Advertising Agencies focus on one. We don't because we know that different platforms work better for different industries. Let us help you get the best results for with PPC advertising campaign.
As a Google and Facebook Advertising Agency we manage...
Facebook Ads & Instagram Ads
Google Search Ads including Local Pack & Maps Advertising
Google Display Ads
Speak to a Digital Marketing Specialist!
Want a website that produces results? Then we are the Web Design Agency for you!
We're not just web designers, we're Digital Marketing Specialist that do more than just develop a beautiful website.
Most web design companies focus on design; but we focus on results. As a Digital Marketing Agency we have the knowledge to develop your website to rank high in Google to generate Lebanon traffic and convert that traffic into sales.
Our Web Design Services include...
Responsive and Mobile-Friendly Web Design
WordPress Website Design
Ecommerce Website Development
and much more...
Fun Facts about Lebanon
"Cedar City" is the nickname given to Lebanon, Tennessee which shares the multitude of biblical trees with Lebanon in the Middle East. The city is about 32 miles east of Nashville, which is best reached by way of Interstate 40. The city limits also include U.S. Route 70 and Tennessee Highway 109 in the east.
Lebanon was founded in Wilson County in 1810. The city served as a hub for Confederate troop movement during the Civil War and witnessed a short but bloody skirmish between ambushing Union forces and Rebel troops. The Confederate soldiers lost and were forced to retreat east.
Lebanon has been home to notable universities and businesses over the years. Cumberland University was founded in 1842 and is a private liberal arts institute of higher learning. Lebanon is also the home of the Cracker Barrel restaurant chain, where the restaurant got its start and still holds its corporate headquarters.
Downtown Lebanon features a roundabout connecting Cumberland Street and Main Street. Here, one will find various boutiques, book stores, attorney's offices, and shoe stores. The southeast corner of downtown is dominated by city and county services such as the county clerk, the circuit court, the district attorney general, and the postal service.
One of the best-known fairs in southern Appalachia is the Wilson County Fair, home to live music acts, fiddle playing, livestock showings, and a carnival and midway. The event is held in August.
Sadly, Lebanon was impacted by the Nashville-Mount Juliet-Lebanon tornado of March 2nd through the 3rd of 2020 started in downtown Nashville, struck the intervening town of Mount Juliet, and caused EF1 and EF2 damage to structures in Lebanon. Walmart, Lowes, the Lebanon Municipal Airport, two cemeteries, the Wilson County Fairgrounds, and many homes along South Hartmann Drive, South Cumberland Street, and South Maple Street.
Check out more about our SEO services
Lebanon