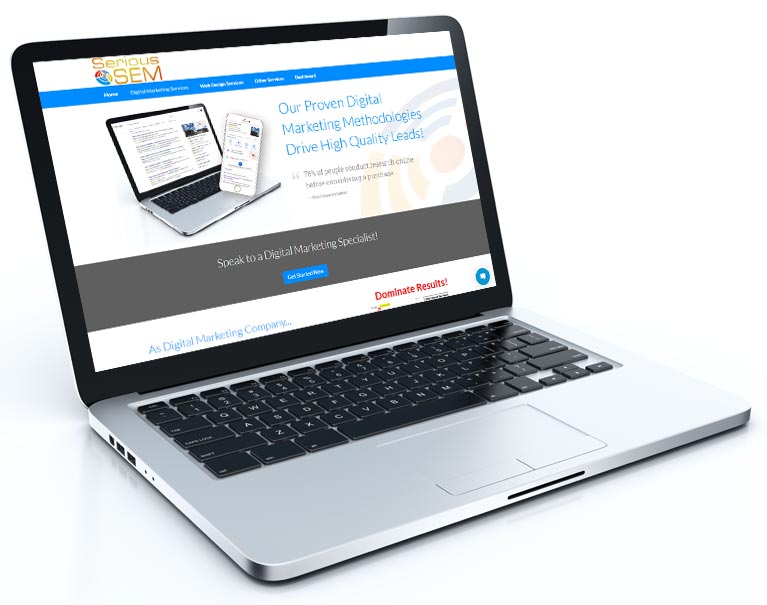 Meet the Digital Marketing Agency that is SERIOUS about Relationships!
We Value: Passion, Results, Integrity, Learning, & Collaboration
Our Culture
Creating a distinct culture has been important to Serious SEM from day one. So, what can you expect when working with Serious SEM? You'll find we are a Christian based company that is made up of driven, fun-loving problem solvers, who embrace the company philosophy of work hard and pray hard. We love what we do, and we love seeing your excitement as you see the vision you had for your business come to life before your eyes.
We are also hard at work keeping our team up to date with all the relevant certifications as well as any training needed.
The Serious Creed:
Everybody needs a reason to wake up in the morning and go to work. We strive to to be a transparent company that works hard for our clients and always tries to put our best foot forward. All employees are committed to living by these stated principles, which furnish a remarkable working relationship and compelling outcomes for our employees, clients, partners, peers, and community at large.
I'm inspired to create and be creative daily.
As a growth-minded individual, I'm constantly driven to improve myself.
I'm not afraid to dream big, or to fail, in order to achieve long-term success.
I solve problems more effectively when I utilize my unique abilities.
I prefer to do what is right and just by the Lord, instead of what is easy or comfortable.
Creating and nurturing connections, benefits my clients and my career.
I enjoy sharing my knowledge and experience to enlighten others.
My most meaningful relationships revolve around Jesus Christ, trust, respect, empathy, and patience.
My success is defined by the impact and contribution I make, regardless of my job title.
Philippians 1:4-8
"Every time you cross my mind, I break out in exclamations of thanks to God. Each exclamation is a trigger to prayer. I find myself praying for you with a glad heart. I am so pleased that you have continued on in this with us, believing and proclaiming God's Message, from the day you heard it right up to the present. There has never been the slightest doubt in my mind that the God who started this great work in you would keep at it and bring it to a flourishing finish on the very day Christ Jesus appears."
About Us