Want More Leads for Your Service Business?
Get High Quality Leads with Prolific Internet Marketing Service and Invigorating Web Design Services that will Energize Your Business.
Want More Leads for Your Service Business?
Get High Quality Leads with Prolific Internet Marketing Service and Invigorating Web Design Services that will Energize Your Business.
Meet the Digital Marketing Agency that is SERIOUS about SEO Services & Web Design Services for Roofers, HVAC's, Plumbers, Contractors, and Local Service Businesses.
We will get high quality leads calling you and showing up in your inbox every morning. We have helped many businesses from all industries with Search Engine Marketing (SEM), Search Engine Optimization (SEO), Content Marketing, Social Media Advertising, and Website Design. We have been working with the service industry for over 15 years, so we know the recipe that works to generate relevant leads that are ready to do business.
Attractive advertising is great, but effective marketing is what makes you successful. To be successful online you need more than just a website designer. You need an marketing agency with extensive local SEO knowledge and in-depth understanding of your industry to help you get more leads now!
Excellent
Based on 13 reviews
nathan mabry
June 29, 2023.
Cy was recommended to me by a friend and has far exceeded expectations. Highly encourage to use his services.
Cy did an excellent job working with my team here in the office. He helped us figure out exactly the right path to take to design our site the way WE wanted. He was very helpful and efficient with all of his work, and is continuing to help us currently. These past few months having him on board has been a blessing.
Serious SEM is the best digital marketing agency we have ever worked with. The experience from their web design service to their internet marketing service has been exceptional. We've already seen an increase in phone calls in the first month of their seo services. Our website looks great and in just over one month they already got our website ranking for some of the top keywords for our home security company. I highly recommend Serious SEM if you are looking for an seo company or web design company. Thank you!!!
Heather Myers
September 6, 2019.
Very pleased with the website design! They are very helpful, kind, and provide quick response if you ever have a question! I would highly recommend them to anyone!
David Adams
March 27, 2019.
We are truly impressed by the work this company is doing to help grow our business. I recommend them and their services. They work hard, communicate well, and keep us up to date.
Stephanie Fish
March 14, 2019.
Serious SEM does a fabulous job setting up and website and helping with questions, no matter how crazy!
Jamison Crouch
August 28, 2018.
The Serious SEM team is a pleasure to work with from start to finish. From graphic design to website development to search engine optimization to business cards and marketing, they understand the latest trends to successfully reach optimal results. They are a must on an business' must have list! I will continue to employ their services and recommend other smart business people to do the same!
NSM Social
August 24, 2018.
We needed a consultant. We knew we needed more exposure to our clients... What we didn't know was many of the things that SeriousSEM pointed us toward and created for us. In addition to basic webmaster duties, they offered Search Engine optimization, frequent adjustments to our many pages as new formats of phones and tablets become more prominent. For our current situation and growth, SeriousSEM has helped us greatly.
Jon Genereux
August 24, 2018.
We have been using them for years. They have done an awesome job with website design on 2 different companies we own and maintained seo for us. Would recommend to anyone. The entire team at Serious SEM is very friendly and easy to talk to. It is very hard to find honest companies that do good work these days but these guys have always gone above and beyond with any services we have needed from them. Thank you Cy for all your hard work.
Why Serious SEM Digital Marketing Clients Achieve Superior Results
Certified Experts

Cost Effective

Proactive Towards Google Updates

Increase Brand Authority
Content Marketing

Search Marketing

Search Engine Optimization (SEO)

Social Media Advertising Wizards
Want A Profitable Marketing Campaign...
Get a Free Consultation with a Digital Marketing Specialist!
Get Started Now
Why Internet Marketing is Vital to Your Websites Success
Internet or more specifically Search Engine Marketing is rapidly becoming more relevant than ever before; and with the launch of all the new Google Features like snippets and local pack results this has become even mover evident. Sure Google maps has been around for years but as it has been made clear by the latest release consumers are more engaged than ever.
Along with the advent of new technology Google is constantly updating their search algorithm. Having a company who is continually analyzing the latest changes will keep you on pace to not just meet but exceed your goals.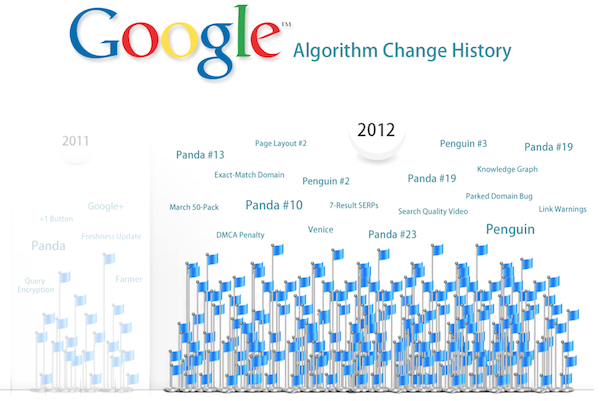 *Picture credit Search Metrics
Cy Sears
Home