Knoxville's Digital Marketing Agnecy that is SERIOUS about SEO Services & Web Design Services for Knoxville Roofers, HVAC's, Plumbers, Contractors, and Local Service Businesses.
We will get high quality leads calling you and showing up in your inbox every morning. We have helped many businesses from all industries with Search Engine Marketing (SEM), Search Engine Optimization (SEO), Content Marketing, Social Media Advertising, and Website Design. We have been working with the service industry for over 15 years, so we know the recipe that works to generate relevant leads that are ready to do business.
Attractive advertising is great, but effective marketing is what makes your Knoxville business successful. To be successful online you need more than just a website designer. You need a marketing agency with extensive local SEO knowledge and in-depth understanding of your industry to help you get more leads now!
Our Proven Internet Marketing Service Methodologies Drive High Quality Leads!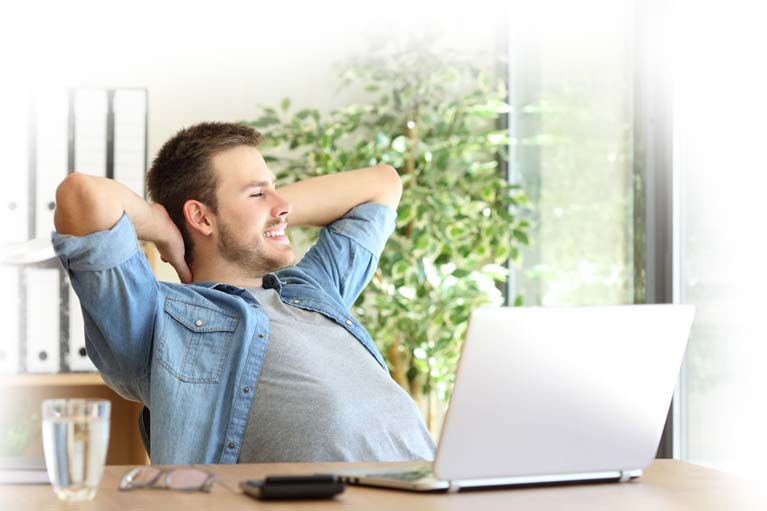 We combine SEO (Search Engine Optimization), PPC (Pay-per-click) Campaigns, display advertising, and Facebook advertising to give you a complete Search Marketing campaign. Serious SEM is known for our transparency and being up front with all our clients about their Knoxville digital marketing needs. With internet marketing services from Serious SEM, you will always know what we are doing, why we are doing it, and how well it is working for you. We have seen that other digital marketing agencies will pass off anything and everything as a "lead," we break the numbers down to show you how your marketing is helping your business.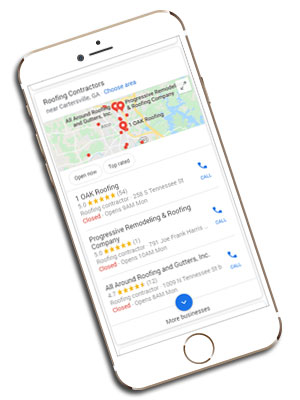 Our Local SEO Services are proven to drive High Quality Leads!
Google has two algorithms; one for local pack and map results and another for organic search results. You need a SEO Company that knows what effects both to dominate Google rankings.
As SEO Experts we manage...
Google My Business Listing(s) (GMB) - We create, optimize, and manage your GMB listings to rank in Google Maps 3-Pack for Knoxville.
On-page optimization - We optimize on-page factors of your website to make it relevant for ranking in the Google local pack.
Citation Building - We acquire, audit, and correct citations from vast array of websites to improve your local ranking potential.
Content Development - We develop contents (web pages, articles, blogs, etc) which help your website rank higher in Google local for as many keywords as possible.
and much more...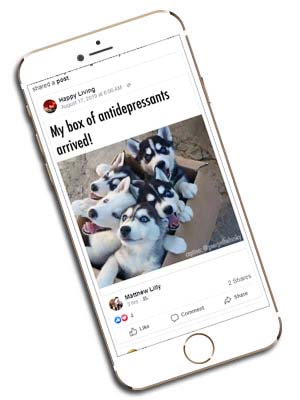 Our PPC Management Services are focused on getting you results Fast!
There are multiple channels for PPC Advertising. Most Advertising Agencies focus on one. We don't because we know that different platforms work better for different industries. Let us help you get the best results for with PPC advertising campaign.
As a Google and Facebook Advertising Agency we manage...
Facebook Ads & Instagram Ads
Google Search Ads including Local Pack & Maps Advertising
Google Display Ads
Speak to a Digital Marketing Specialist!
Want a website that produces results? Then we are the Web Design Agency for you!
We're not just web designers, we're Digital Marketing Specialist that do more than just develop a beautiful website.
Most web design companies focus on design; but we focus on results. As a Digital Marketing Agency we have the knowledge to develop your website to rank high in Google to generate Knoxville traffic and convert that traffic into sales.
Our Web Design Services include...
Responsive and Mobile-Friendly Web Design
WordPress Website Design
Ecommerce Website Development
and much more...
Fun Facts about Knoxville
The modern, bustling city of Knoxville, nestled in a valley deep within central far eastern Tennessee, was once the capital of Tennessee. Today, it could still be viewed as the leading city of southern Appalachia, given its proximity to the Great Smoky Mountains and the Appalachian Trail.
Sometimes known as the Queen City of the Mountains, the region was once a battleground for the Creek and Shawnee tribes until the Cherokee tribe came to be the primary population. They were forcibly displaced by white settlers who would found Knoxville in 1791. The community was named for Revolutionary War officer Henry Knox, who also lent his name to the area's Knox County.
If you're looking to step back in time, James Whites' Fort was built in 1786 on a bluff and it can be found with seven log cabins and a stockade fence at the same location. The museum tells the story of what would become Knoxville as seen through the eyes of pioneers.
Visitors with a more modern taste will find plenty to see and do as well. The city wants you to know they are minutes away from outdoor recreation and a centerpiece for art museums, local music, parks, and tasty cuisine. For example, the Knoxville Museum of Art provides free admission to see works created in East Tennessee, modern and contemporary glass works, and the Thorne Rooms, an extensive collection of miniature diorama groups.
After a stroll through the museum, there are a number of award-winning restaurants one can check out for local cuisine. Matt Robbs Biscuits & Brew lets you build your own southern biscuit with honey, jam, cheeses, eggs, breakfast meats, and other fun ingredients. You might instead prefer slow-smoked barbecue at Sweet P's Barbecue and Downtown Dive for its rustic setting and specialty plates and samplers.
Check out more about our SEO services
Knoxville